HARVEST OF THANKS DINNER, DANCE & AUCTION Date: 10/22/2011
Time: 6:00 pm
Location:  Gladieux Meadows
                4480 Heatherdowns Blvd
                Toledo, Ohio
Join Toledo Northwestern Ohio Food Bank at their 13th Annual Harvest Dinner, Dance and Auction to be held at Gladieux Meadows, 4480 Heatherdowns Blvd, Toledo, Ohio.  This event supports the programs and services of the most vulnerable in our community.  This exciting evening includes dancing and both a silent & live auction along with fabulous food in a festive setting.  The event will begin at 6 p.m. and will feature hors d'oeuvres and cocktails for guests to enjoy while they peruse the live and silent auction items.  The KGB band, known for their Motown sound, will delight the crowd with exciting dance steps and romantic songs.  Dinner will begin at 7 p.m with dancing following into the night.
The Live & Silent Auction for The Harvest of Thanks features both a live and silent auction.  The silent auction will begin at 6 p.m. and end at 9:30 p.m.  Last year's auction included sports memorabilia, gift certificates, vacation events, and much more.  All proceeds support Toledo Northwestern Ohio Food Bank.  Individual tickets available for $125 and Sponsored Tables for 10 Guests are $1,250.  Make your reservation today and mark your calendar for Oct 22, 2011.
To purchase tickets, visit toledofoodbank.org.
Contact: Sabrina Meek
Phone: 419-242-5000 x 212
Email: smeek@toledofoodbank.org
Comments
Related Posts in Toledo Events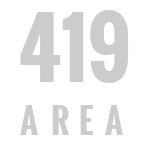 13th Annual Harvest Dinner, Dance and Auction